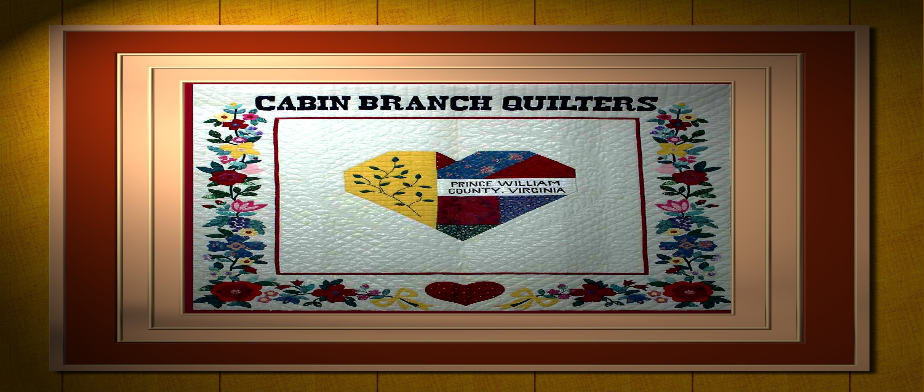 CBQ Home Events & Activities Community Annual Quilt Show News Letter & BOM Quilting Links Contact Us
---
Teachers:
Paula Golden: "2001 Quilt Teacher of the Year" has found that the quilts which have been more successful and provided more enjoyment are those that have her spirit stitched into them. A wide variety of quilt classes are offered from traditional designs to those that explore each individual's creative process.  Paula is proud to be the founding mother of CBQ".  She is also available for judging."
Beth Wiesner: Local teacher and designer. Current classes  start in February.  Contact Beth for a list of current classes, dates, times and locations.
Helen Squire: As a quilt teacher, designer of quilting patterns, guest lecturer, auctioneer, and Q & A columnist for three decades, Helen Squire has the experience to answer your questions on quilt making.  
Quilting Patterns from Helen Squire, Quilt Teacher
Emily Martin: Emily is an experienced quilters of some 30 years, having found appliqué within in the last ten.  She studied under Elly Sienkiewicz and others of her staff.  And now is teaching herself to Guilds in the Virginia and Maryland area.  
She has displayed and won ribbons in the regional quilt shows and had her large Baltimore Album quilt hung as a back drop at Elly's Silver Star award ceremony. Emily's fondness for choosing colors shines thru in her quilts.
QNN
http://www.quiltingchannel.com/
Quilters News Network! The place to find new programs and your favorites running all day and all night. As we continue to grow, we will add new programs to our line up every month until there is finally a new program every half hour. Right now, we will be running in rotation our launch programs:
Quilt Guilds And Groups:
Mason Dixon Professional Quilt Network
Uhuru Quilting Guild
Mid-Appalachian Quilt Symposium 
Quest Quilter
Free Fabric-making, Dyeing Techniques and Fabric Manipulating Tips Online
Fabric Dyeing Techniques:
Colorquilts
http://www.colorquilts.com/fabric.html
You'll find a picture gallery of fabric dyeing techniques with simple instructions on how the artist achieved the finished look.
Dharma Trading Company
http://www.dharmatrading.com/info/index.html
If you need it for your dye project, this company has it. Whether your project is tie-dyeing with a group of youngsters at camp or it's a highly detailed hand-painted silk scarf, you'll find the supplies you need as well as basic directions in their Info Center. You can also request a free catalog from this site.
G & S Dye
http://www.gsdye.com/Canada/instructional_sheets.html
A wide range of information and instructional sheets are available on this site. They have quite a lot of techniques to show and teach. You will need Adobe's Acrobat Reader to read some of the instructions as they are available in PDF format only. However, they can send them to you by fax or email, as well as hard copies, but there is a token charge ($1-2) to cover printing and mailing costs.
Quiltnet Compilation
http://ttsw.com/FAQS/FabricDyingFAQ.html
This is a HUGE compilation of tips, tricks and techniques on fabric dyeing. All these tidbits are from Quiltnet where a multitude of artists share their tricks of the trade.
Free Blocks of the Month Online
Jeanne's Quilting
http://www.jeanneraecrafts.com/quilt.html
This link is to a brand new BOM series called The Winsome Wildflowers, a collection of 12″ blocks is inspired by Vermont wildflowers. You can find last year's BOM series, Lottle Garden Quilt, here as well.
Minnesota Quilters Guild
http://www.mnquilt.org/block_of_the_month.htm
These blocks are presented as stand-alone blocks to make into a single pattern quilt or they can be combined into a multiple pattern quilt.
Patchpieces
http://www.patchpieces.com/BOMonth.htm
This BOM has a farm themed square for months January-November and a coordinating border for December.
Piece By Number
http://piecebynumber.com/bom.htm
This site is offering a very non-traditional pattern for its January BOM. Very nice to see something unusual! Off this page you can find the archived versions of their BOM's. Again the patterns are unique and unusual. You'll find a Halloween pattern, a Mayflower pattern, a millennium pattern, as well as a few others. Most block themes come with 2 block designs.
Quilt Town USA (Chitra Publications)
http://www.quilttownusa.com/Chitra/block.htm
This site offers a block of the month as well as archived versions of past months' offerings.
The World Wide Quilting Page
http://ttsw.com/BlockOfTheMonth/BlockOfTheMonth2000.html
These blocks come 2 to a month and run from May 1997 to April 1998. One block has a finished size of 6″ and the other has a finished size of 12″. There are a total of 24 different block patterns available.
Free Quilting Tips Online
Fabric Yardage Calculator
http://search.quiltshops.com/calculator/calculator.htm
This is a web site that helps calculate fabric yardage for quilts. Very handy to have!
Gutman Library: Gateway to Information – Textiles
http://www.philau.edu/library/resources/textiles.html
An inclusive site with links to sites about textile arts, textile chemistry, textile technology and the textile industry. An excellent resource for any project or need!
Jinny Beyer Studio
http://www.jinnybeyer.com/quilttips.cfm?CFID=805422&CFTOKEN=14338723
Jinny Beyer Studio provides tips for all levels of skill, from the newest beginner to the most advanced crafter. These tips range from the washing and care of fabric to piecing of borders to how to use your computer and scanner to pick out colors based on an item that you scan.
Lost Quilt Come Home
http://www.lostquilt.com
The Lost Quilt Come Home Page is a not-for-profit webpage dedicated to providing a place to display and view lost or stolen quilts and to supply information on how to protect the quilts you currently own.
Patchwork Studio
http://www.patchworkstudio.com/lesson1.htm
A large mix of hints and tips, with sections of miscellaneous tips, cleaning quilts and working better in your sewing room.
Free Sewing Projects Online
Baby Lock
http://www.babylock.com/projects/index.htm
Baby Lock has put together a project page that is geared towards all levels of sewing skill. They have even implemented a section for kids' projects that they can do with supervision. Current projects range from whimsical fleece hats to a sampler vest. Note: These projects are designed to take advantage of Baby Lock's sergers and the embroidery feature on their sewing machines.
Brother
http://www.brother.com/usa/hsm/GetCreative/getcreative_get.html
Brother's projects page tries to provide projects for various skill levels. They appear to be geared towards projects that involve the embroidery features on their sewing machines. There are a couple of sewing projects, such as a country rabbit and a placemat set. Not much variety in terms of the number of projects available on this page, but worth a look.
Janome
http://www.janome.com/mc10k_projects.php
This projects page has so many different projects that it would be difficult to choose just one! There are projects to make ornaments using the embroidery features on their machines, a few different styles of vests, and an adorable Polar fleece blanket for a baby. Beginners to advanced sewers can find many different projects here. Take a look!
QNN
http://www.quiltingchannel.com/
Quilters News Network! The place to find new programs and your favorites running all day and all night. As we continue to grow, we will add new programs to our line up every month until there is finally a new program every half hour. Right now, we will be running in rotation our launch programs: 
---

All Content © Copyright 2003-2010 Cabin Branch Quilters Guild
Web Mistress: Dorsey Clement
Last updated November 18, 2005